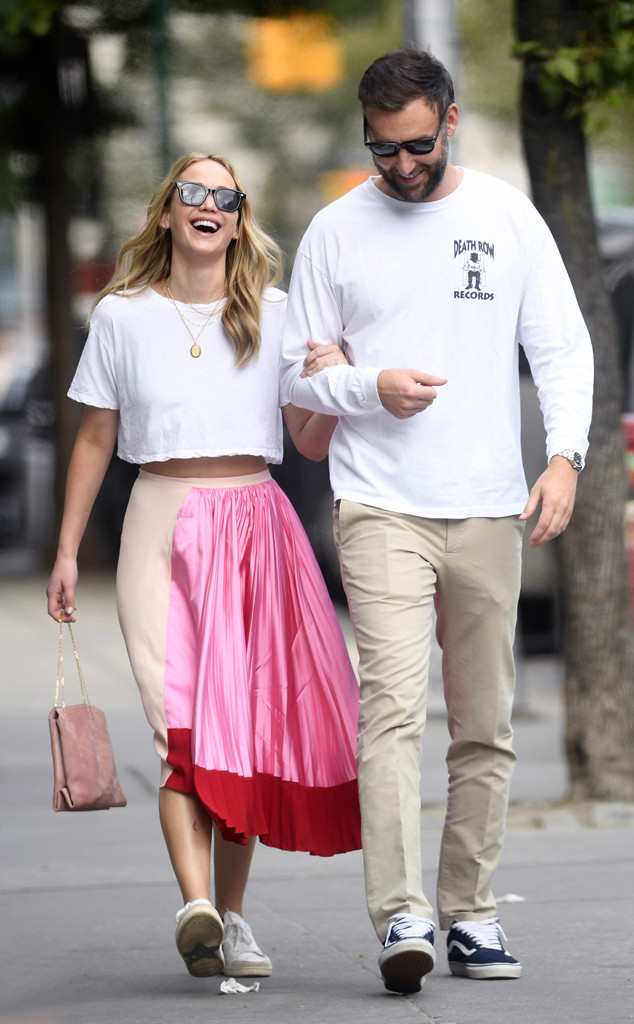 Elder Ordonez / SplashNews.com
Congratulations are in order for Jennifer Lawrence!
The Oscar winner has officially tied the knot with her art gallerist beau, Cooke Maroney. That's right, the Hunger Games actress had her family and closest friends by her side on Saturday, Oct. 19, as she walked down the aisle at the Belcourt of Newport in Newport, Rhode Island. The couple's ceremony took place about eight months after their engagement was revealed to the world. Lawrence's rep confirmed to E! News in February that she was set to tie the knot, shortly after she was spotted out wearing what appeared to be an engagement ring.
Lawrence and Maroney first sparked romance rumors in June 2018 when they were spotted spending time together in New York City. After that time, photos continued to surface of the duo out on dates in the city, as well as on romantic vacations overseas. Now, Maroney and Lawrence are husband and wife!
In celebration of the couple's nuptials, we're taking a look back at all of Lawrence's quotes on love, marriage and family. You can read all of her quotes below!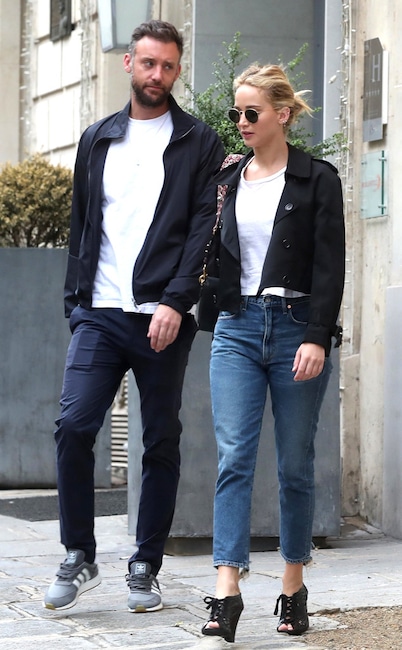 Best Image / BACKGRID
Fairy Tale Ending

"I can't wait to be married. I feel like if I find that one person who I want to spend the rest of my life with, who I want to be the father of my children, that I would absolutely not f–k it up," the star candidly told Vogue in 2015. "But I'm also not banking on that."
Joel C Ryan/Invision/AP
Love at First Sight

"I'm picky. I feel a spark very, very rarely. And it's really only about spark for me," the Passengers star revealed to Glamour. "Not really anything else."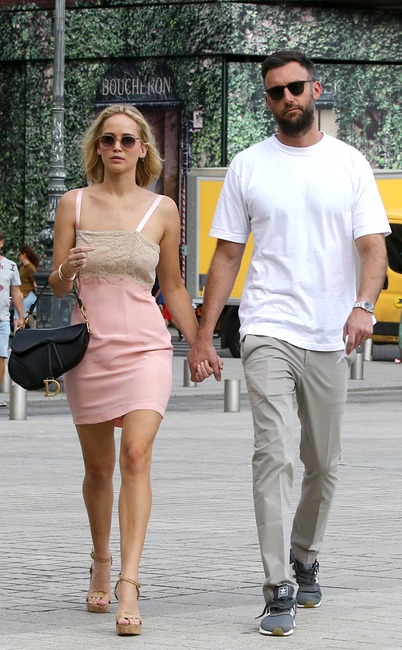 TheImageDirect.com
The Big Day

"It's when two people really love each other and they really mean it, it shows, and it was a beautiful ceremony and an amazing time," she revealed to Entertainment Tonight, recalling pal Amy Schumer's wedding.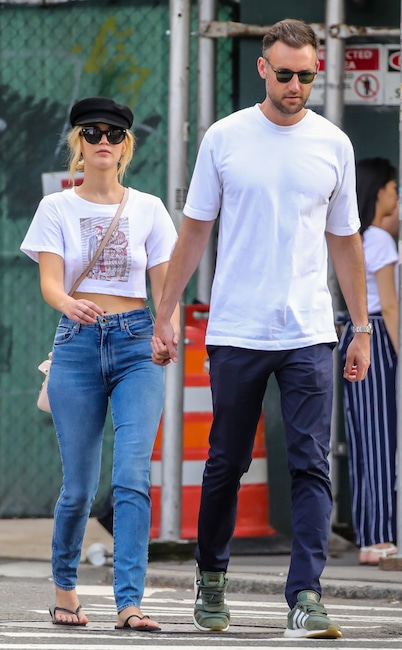 TheImageDirect.com
Wedding Planning

"Weddings rock, but I will never be a bridesmaid again," she told Vanity Fair in 2016. "There needs to be a bridesmaids' union. It's horrendous. If anyone asks me again, I'm going to say, 'No. That part of my life is over. I appreciate the ask.' If I do ever get married, I don't think I will have bridesmaids. How can I rank my friends?"
Matt Baron/REX/Shutterstock
On Finding the One

In a revealing interview with Vogue, the celeb said, "When someone makes you insecure, it's strangely exhilarating because you keep trying to fight for that validation. It's what you want to have before you get married, so that you don't seek it out once you are."
Eduardo Parra/Getty Images
Love Worth Fighting For

"I would never be mean to somebody who couldn't be mean back," the award-winning star said to Vogue. "But when you really love somebody, you fight with them."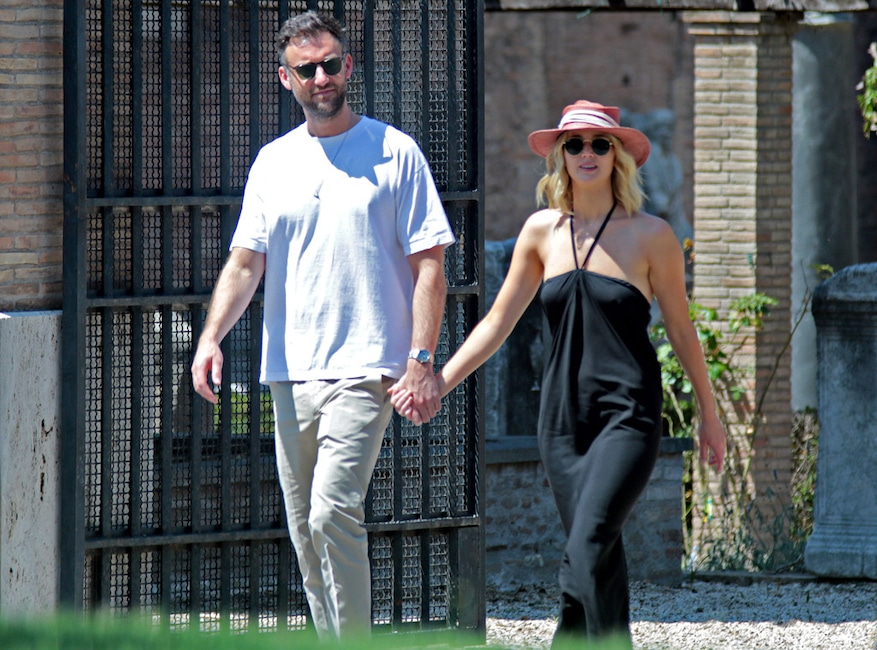 MEGA
Change of Plans

She definitely changed her mind in recent months, but before getting engaged, the star told Diane Sawyer, "I don't really plan on getting married. I might. I definitely want to be a mother. I don't really imagine getting married anymore. I don't feel like I need anything to complete me. I love meeting people, men, women, whatever, I love people coming into your life and bringing something." 
Dave Allocca/Starpix/REX/Shutterstock
Hopes For the Future

The actress told Glamour, "Everybody has this idea: You have children, and your entire life is complete. That's how I imagine it. I imagine I'll have children and then my whole life will just seem complete."
Michael Buckner/Variety/REX/Shutterstock
Independent Woman

"I don't, like, date a lot. I don't meet a lot of guys who I want to go on a date with. I'll find a guy attractive maybe once a year. But I'm not a lonely person. Me not dating someone is not a lack of anything in any way. I feel completely fulfilled. Yes, when I spark with someone, it's exciting, but I definitely don't need that," the actress shared with Glamour magazine. 
Congrats again to the happy couple!
Don't miss E! News every weeknight at 7, only on E!